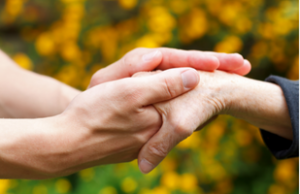 TZEDAKAH Committee at Congregation Shaarey Zedek
And whatever I do not want for my friends, or myself, I do not want for that other person. This is the meaning of the verse, "And you shall love the other person as yourself.  (Leviticus 19:18) Maimonides, Sefer HaMitzvot, Positive Mitzvah #206
Maimonides' comment above frames the intent of the Tzedakah Committee at Shaarey Zedek and keeps us forward focused on improving our community not only today but with long-term projects as well. Tzedakah is not charity; it is the heart and fabric of being Jewish and as we, individually and collectively, progress through the 8-levels of Tzedakah we are creating a just world.
With that in mind, the Tzedakah Committee works on several projects that focus on both immediate and strategic goals. The Greater Lansing Food Bank and a recent donation to support Haven House in its "30 for 30" campaign are examples of immediate goals while the Mitzvah Garden (a.k.a. Grow A Row), Michigan Youth Opportunity Initiative (MYOI), Care Free Medical Clinic, and assisting with local feeding sites are more strategically oriented. 
The Tzedakah Committee is also a community partner in planning for the December 25th Mitzvah Day project. This day of volunteering allows us to partner with both our Jewish community family and our local community by engaging in volunteer projects on Christmas Day. 
The Tzedakah Committee welcomes ideas and new members!  We cannot be a vibrant committee without volunteers assisting us and bringing new ideas forward. We look forward to hearing from you –
Questions? Contact Daphne Merryman,  merrymand @ outlook.com