Rabbi Amy Bigman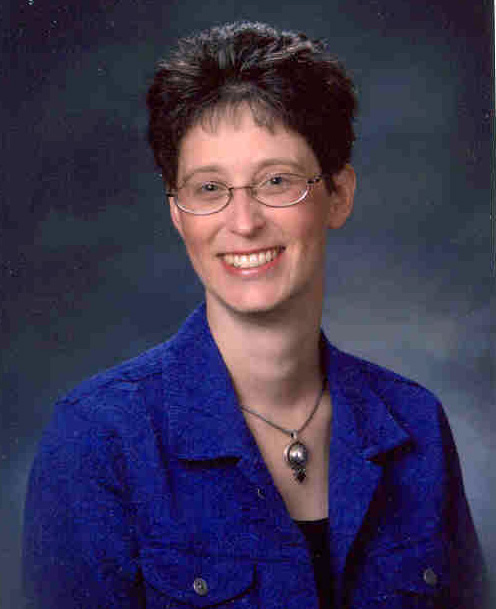 Rabbi Amy Bigman became the rabbi of Congregation Shaarey Zedek in July 2007.
Rabbi Bigman graduated, with distinction, from the University of Michigan in 1987 and was ordained a rabbi by the Hebrew Union College-Jewish Institute of Religion in 1992. Rabbi Bigman's rabbinic thesis was entitled "Non-Halakhic Considerations Regarding the Treatment of the Terminally Ill Patient."
Rabbi Bigman has served congregations in Michigan and Missouri. In addition, she was the assistant director of the Ecumenical Institute for Jewish-Christian Studies in Southfield, Michigan, from 1996-2000.
Rabbi Bigman has served on many boards and committees in the communities she has served. Among them, she was a member of the board of the Ecumenical Institute (prior to serving as its assistant director); the advisory committee of the Jewish Experiences for Families in Southfield, Michigan; and the parent curriculum committee for the Michigan Jewish AIDS Coalition. She also served for two years as the president of the Association of Reform Rabbis of Greater St. Louis.
Rabbi Bigman represented the St. Louis Rabbinical Association on the boards of the Jewish Fund for Human Needs (JFHN) and the Missouri Religious Coalition for Reproductive Choice (MORCRC), both based in St. Louis, Missouri. The JFHN established a Jewish presence in interfaith efforts at agencies that gave relief to those in need.
The MORCRC was the Missouri affiliate of the national Religious Coalition for Reproductive Choice, an interfaith organization devoted to ensuring the reproductive health and rights of women.
Rabbi Bigman served on the executive committee and the public policy committee of MORCRC and was proud to receive the President's Award at its annual dinner in 2007.
She also was a member of the inaugural by-invitation-only class of the RCRC's Clergy Institute for Reproductive Choice in 2006 where she was honored to make a presentation at a briefing on Capitol Hill.
Since returning to Michigan, Rabbi Bigman has continued her efforts in this area; she served as a member of the board, and as president, of the now-defunct Michigan RCRC affiliate and served on the national board of Faith Aloud, a pro-choice interfaith organization.
Rabbi Bigman is the founder and past-coordinator of the East Lansing Area Clergy Association.
Rabbi Bigman is thrilled to be back in her home state where her loyalties to the Detroit Red Wings, Tigers, and other teams are not questioned, but rather cheered. Of course, her allegiance to the University of Michigan – Go Blue! – is somewhat questioned by her many pro-Michigan State congregants, but she handles it with good cheer.
Rabbi Bigman enjoys spending time with friends and going to the theater.
She is the proud long-distance aunt to Andrew, Lauren, and Jack.
Rabbi Bigman may be reached at (517) 351-3570 or at rabbibigman@shaareyzedek.com